Meet Our Team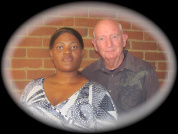 David &amp Sithandwa Beevers
Bulawayo, Zimbabwe
David is the co-founder of the organization with Dave Cushworth.

David Beevers has lived in Africa since 1970 and in Zimbabwe since 1976. He graduated from Christ for the Nations in 1981 and returned to Bulawayo in Zimbabwe where he still lives. David is a Bible Teacher with a healing and prophetic ministry.
Read More
Donate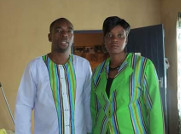 Benon &amp Ali Ncube
Beitbridge, Zimbabwe
Benon is the overseer of Ambassadors Christian Fellowship in Zimbabwe, and a member of the Apostolic Council of Hope Unlimited.

Benon and Ali pastor Ambassadors Christian Fellowship in Beitbridge, on the Zimbabwe border with South Africa. They also oversee a number of satellite churches they have planted in the region.
Read More
Donate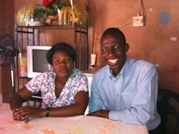 Douglas &amp Itai Moyo
Musina, South Africa
Douglas and Itai started their church, Ambassadors Christian Fellowship, in Musina, South Africa, which is a border town facing the town of Beitbridge in Zimbabwe.

They are involved in the Musina Church, a Children's Feeding Program, the Venda Outreach Program, and the Pretoria Church.
Read More
Donate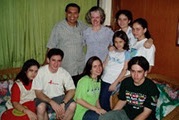 Joey &amp Amy Tupe
Quezon City, Philippines
Joey and Amy started People of Grace Church in Quezon City, Philippines. People of Grace has a rich legacy of developing solid Christian living, evangelism and missionary work throughout Asia.

The church is involved in missionary efforts in Vietnam, Tibet, India and throughout Asia, as well as the Philippines itself.

Amy also acts as Principal of People of Grace School, a school with sterling reputation and with all grade levels.
Read More
Donate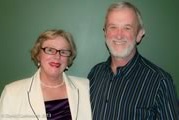 David &amp Lynne Cushworth
Wilmington, Delaware, USA
David is the co-founder of the organization with Dave Beevers.

In addition to functioning in an Apostolic role within the Fellowship, he is the Executive Director of the organization and provides direction, insight and assistance to all.

David and Lynne have spoken at conferences around the world, done street evangelism in some of the toughest places on the planet, winning souls and planting works that still endure.
Read More
Donate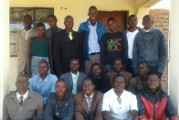 Team of Pastors
Africa
We have a strong team of pastors in Africa that form part of Ambassadors Christian Fellowship™.

They serve in initiatives and local churches in numerous locations, including the southern parts of Zimbabwe, nothern parts of South Africa, and Malawi.

Leaders conferences and training seminars are being held to support our pastors, and grow the ministry throughout the region. These wonderful individuals also have great passion to uplift the communities around them.
Read More
Donate
Back to Home