Borradaile Trust
A home for the aged, based in Marondera, Zimbabwe.
Borradaile Trust is a Home for the aged, the creation based upon a vision of the late Dorothy Bell in 1951, wife of the late Reverend Lionel Borradaile Bell.
The Trust is non-sectarian, non racial, and non-denominational, founded on Anglican tradition, and run on Christian principles.
The Trust has a Management Committee of volunteers from the community who give much valuable time and effort to ensure The Trust is run properly and smoothly. There are 3 schemes in operation: The "A" scheme which consists of 76 self-catering cottages (single or double) accommodating up to 107 residents. The "B" scheme accommodates up to 60 people who have bed-sit apartments, ail meals provided, and have their apartments serviced. The "C" scheme (frail care) accommodates up to 33 residents, which is fully staffed with professional nursing staff and nurse aides. We employ a total of 80 people, being: administration, nursing, maintenance, security, housekeeping and catering.
With help from kind donors, we have managed to renew some of the water reticulation, and part of the electrical distribution but there still remains a tremendous amount of other plumbing and electrical renovation to be carried out.
We have been blessed, and indeed are still being blessed by well-wishers, who very kindly donate on a regular basis without which we would have had to close long ago. We have had to draw heavily on reserves, which are now getting to a dangerously low level, and unless the situation improves soon, we are heading for disaster. Our local farming community who so generously supported us in the past is now virtually non- existent, so we find we have to rely on outside support to a much greater degree than before.
Then, from the residents aspect, many who retired with what they thought was an adequate retirement plan, thanks to the devaluation of the Zimbabwe Dollar are now in serious financial positions. This was no fault of their own but entirely due to the financial turmoil that this country went through.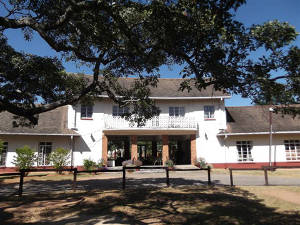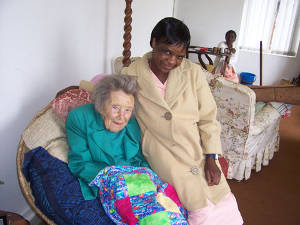 The Trust is registered with the Ministry of Social Welfare as a Welfare Institution, registration no W/O 236168, and thus attracts a tax deduction for donations made to it.
We are now also registered in the U.K. under the auspices of "The Thomas Benyon Settlement Trust" - Charity No' 271 133, and have a Bank Account there, details as follows: Acc. Name: Thomas Benyon Charitable Settlement - The Borradaile Trust Zimbabwe Bankers: Lloyd's TSB Bank, PLC Account No. A0484302 Sort Code 30-99-74 BIC LOYD6B2I491 IBAN GB41 Loyd 3099 7400 4843 02
Our local Bank is Standard Bank, Marondera. Account No.8700254048700. Account name: The Borradaile Trust.
THE BORRADAILE TRUST P. Bag 3795, Marondera, Zimbabwe Telephone: (0279) 23558, FAX (0279) 21405 Email: warden@borradailetrust.com