Shane Cleminson
Chicago, Illinois, USA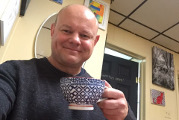 Shane is an Evangelist with the organization.
He is a child of the ministry. He attened Christ For The Nations in Dallas, Texas before returning back to Zimbabwe where he was involved in crusades and Youth training weekends.
He has ministered throughout Africa, The Philippines and the USA.
Shane is currently based in the greater Chicago area.