Team of Pastors
Africa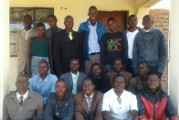 We have a strong team of pastors in Africa that form part of Ambassadors Christian Fellowship™.
They serve in initiatives and local churches in numerous locations, including the southern parts of Zimbabwe, nothern parts of South Africa, and Malawi.
Be sure to follow our blog here for news and updates on the different ministries in southern Africa!